The neogrün principles
Safe for kids – with respect for the environment.
Bees, butterflies, birds and fish – all this colorful diversity is a part of our environment that we feel responsible to protect and sustain for the young generation. Therefore, we commit ourselves to a minimal environmental impact throughout the entire life cycle of our products – from production of raw materials to disposal of empty packaging. We use only environmentally-friendly raw materials from sustainable sources and organic cultivation. Further, we pay a close attention to full and efficient recyclability of our packaging.
We also use electricity from renewable sources in our internal processes, always prefer CO2-neutral delivery services and avoid unnecessary packaging waste. We regularly train our employees to consciously and sparingly use our resources.
Quality needs monitoring.
Certified natural products
We believe that the quality of a product should be validated and controlled by independent experts. Because when it comes to children's products, it is not enough just to make allegations. In order to have our high standards confirmed, we have decided to obtain the "Nature Care Product – vegan" standard (NCP-vegan).
NCP- vegan products must meet the following criteria:
only ingredients from natural and plant sources
no harmful or environmentally hazardous compounds (microplastics, silicones, artificial surfactants and petrochemicals)
no animal testing or animal products
no genetic modifications
responsible and recyclable packaging
neogrün Finger paints and modeling clay are the first and currently the only certified products in this category.
Only non-toxic ingredients in every product.
Safe Ingredients
Children discover the world with their entire body. To make their daily discoveries as safe as possible, we developed the non-toxic products made from natural and sustainable ingredients.
All our products are microbiologically tested and free of parabens, azo dyes, petrochemicals and many other harmful substances that do not belong in the children products. Further, by eliminating milk, nuts, fish, soy and eggs, our products are free of the most common allergens.
For higher transparency and maximum reliability, we voluntarily declare the ingredients on our packaging.
Packaging? Only as much as necessary!
Sustainability
According to a World Economic Forum study, in 2050 the amount of plastic in our oceans will exceed the amount of fish for the first time.
That is why we avoid using plastics, wherever it is possible. We never use microplastics, and the outer package is made exclusively of unprocessed carton. However, we realized that the most efficient and safe containers should be made of the food-safe plastic. That's why our cups and labels are made of 100% polypropylene. This type of plastic is safe for food contact, BPA-free and 100% recyclable.
Upcycling before recycling! Do not rush with discarding the empty cups right after use. You can continue to use our cups as a container for small objects. Or try them as a flower pot – thanks to transparent walls you and your child can watch the roots grow through the soil.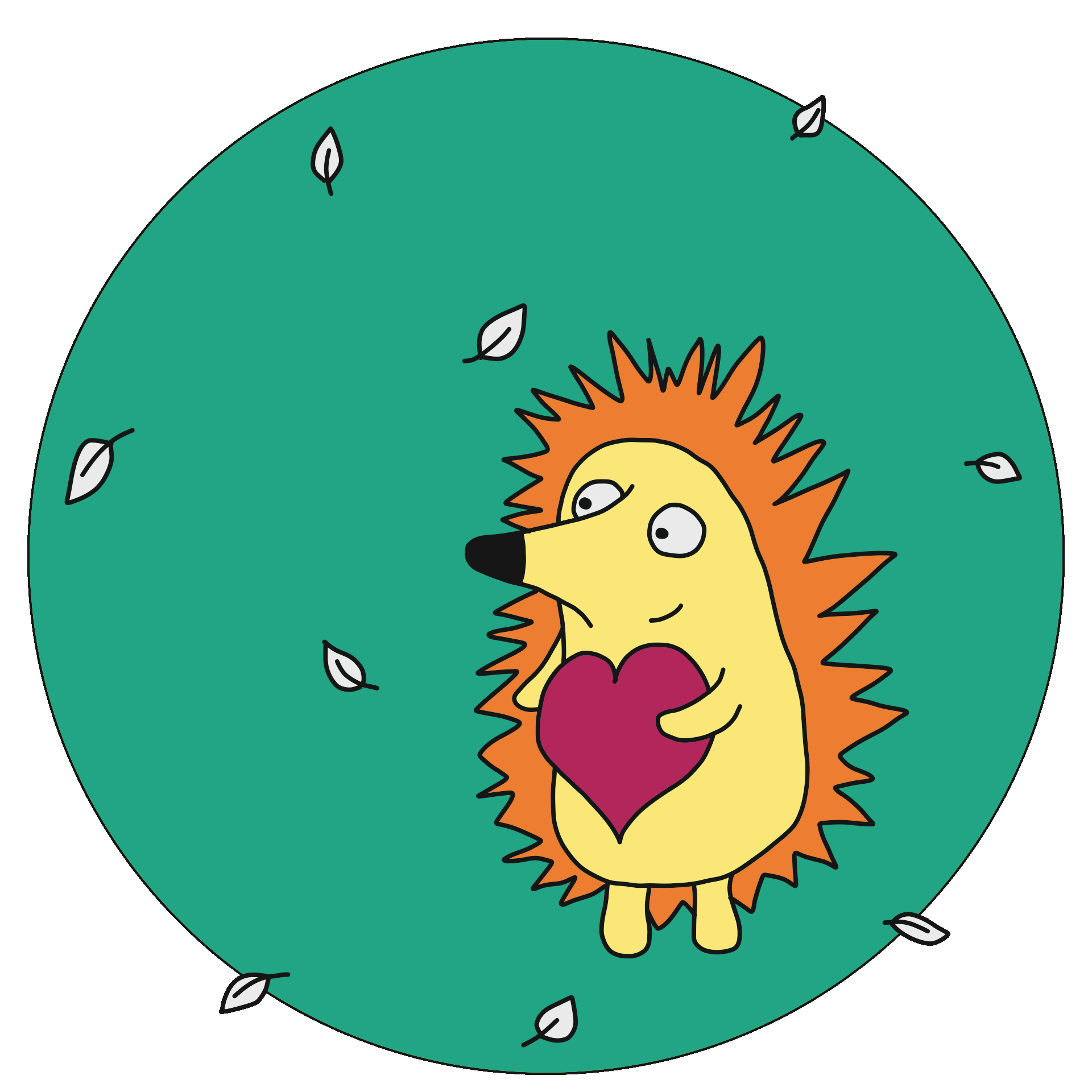 We do not use any raw materials that have been tested on animals..
No – to animal cruelty!
We want to make sure our products do not harm any living thing in this world. That's why all the ingredients we use are vegan. We refuse to engage in any form of animal exploitation and do not test our products on animals. Also, our pigments are of pure vegetable and mineral origin and do not include carmine or shellac.
"NCP-vegan" label on our products guarantees that the entire production chain of raw materials does not include animal ingredients of involves animal-cruelty.